1. Light Up the Squash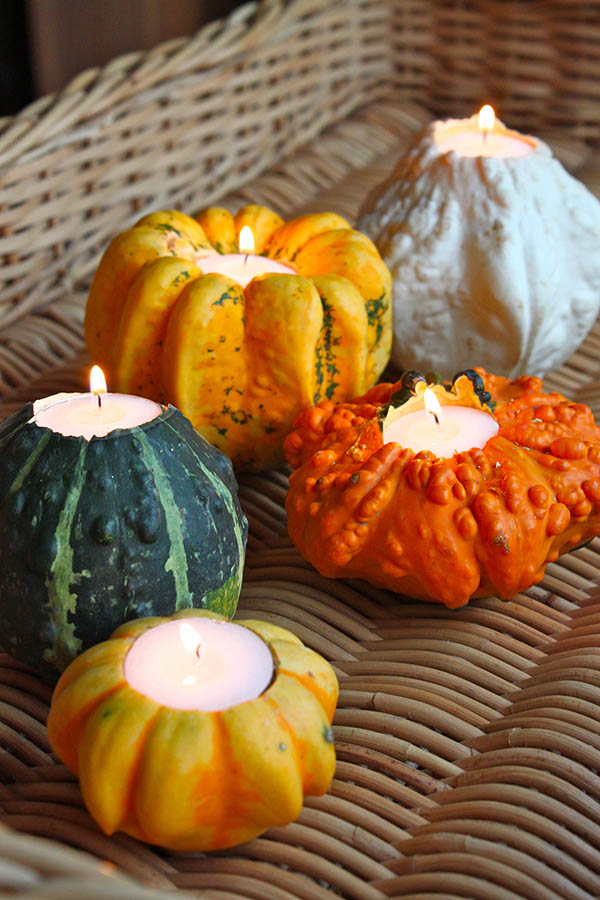 These fancy little candles speak of the season like nothing else. Celebrate the most special of days by adding these simple, darling accessories for your home. They look great on a table, a tall drawer or next to the kitchen stash of items.
Tiny squashes that hold a simple light candle are enough to embrace the beauty of the season. Before you take a look at the full 17-item collection, remember what you have lying around for years and it's calling for a new usage.
We often keep candles on high shelves, gift them to someone or simply keep the best ones for a good holiday. Then when the holiday comes, we have already forgotten about them. We are about to fix this! Photo: Credit