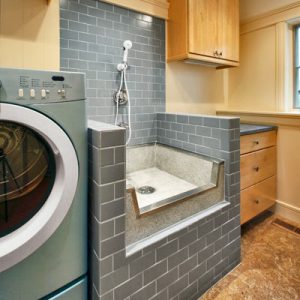 Best Friend in the House
This special laundry room is the first of fifteen spaces where the pet showers become an enjoyable luxury.
You can do your laundry while your faithful companion is enjoying the hot stream and a nice bathing time.
They say it's always good to keep your eyes on the bright side of life.
Our pets become sometimes the best friends, supporters and hug-givers out there.
It's no wonder they deserve the best treatment and the finest care.
After all, they do sacrifice a lot of their freedom to live in a household and shower us with their love and affection. This room is a win-win situation!
Photo: Credit