1. The Complimentary, Girlie Doormat!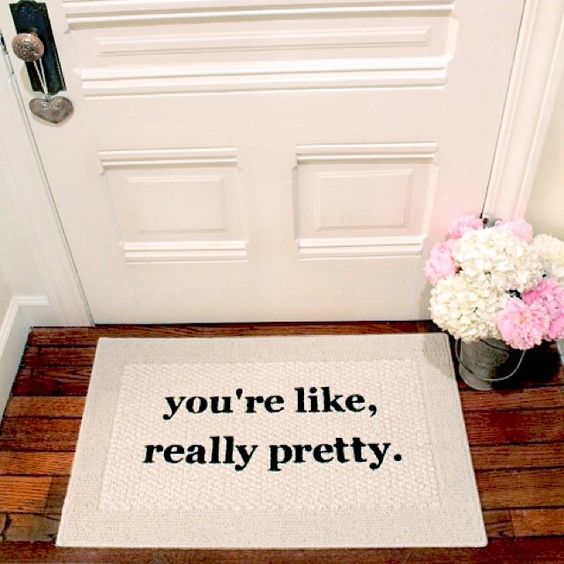 Photo: Credit
The valley girl accent made popular by so many movies rings loud and true in the words of this doormat. There's a reason you're hearing that.
The funny, pop culture reference is unmistakable. This doormat includes a Regina George quote from the movie Mean Girls. "You're like, really pretty." is written in bubbly script across the center of this off white floor mat.
It's the perfect accent for your first apartment or dorm room.
And it makes a great decorative piece for any movie buff who loves Tina Fey comedies.