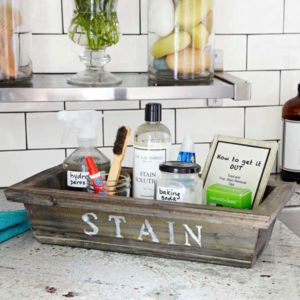 So adorable!
What an attractive way to organize stain remedy items!
Generally, you can use cute containers to store your laundry essentials. Add labels to easily find what you need, and voilà!
Organization at your fingertips.
Plus, this is an option to add visual interest and personality to the laundry space.
Photo: Credit