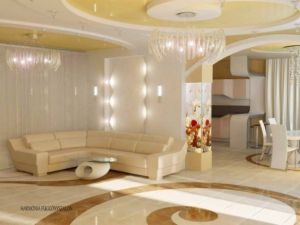 Glamorous Living
This white living room shines!
The white creamy textures, well-lit walls, and spaces are a pleasant sight.
Gypsum boards can be applied on a wall or on the ceiling.
Swirling lines usually bring a sense of specialness, remind of a personal triumph and being connected to greatness.
Glamorous lifestyle is not hard to achieve, even on a budget. I have seen many DIY creations that prove that.
Often, they creators have outdone what can be found inside popular stores!
Photo: Credit