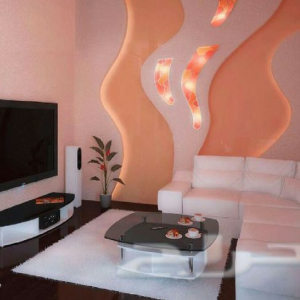 Orange & White
Subtle orange delights in a living room that is worth noticing…
Gypsum boards bring something unique, new and lovely inside living rooms.
They have a great influence on the interior and their super powers are hidden in their colors, texture, shapes and forms.
These low-maintenance boards are a popular trend in décor and they always have their own unique style.
Let's take a walk inside fourteen homes where gypsum boards in the living room make all the difference.
Then you can decide for yourself whether they are the right choice for your house, studio, or apartment.
Photo: Credit