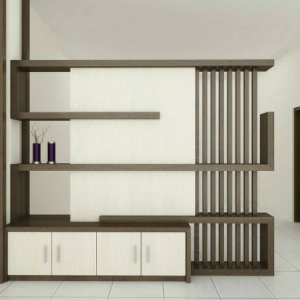 Can't Beat Simplicity
If you are feeling overwhelmed, take a few minutes to scroll through thirteen amazing suggestions for shelves.
We often tend to forget to take it one day at a time, one task at a time.
These dividers can be a blessing for your organizational goals.
The first room divider is a classic piece of furniture that shines in a white-grey neutral scheme.
This shelf has been used successfully as a room divider.
It is a great simple solution for those who love simple but fashionable designs.
If you also wish to stay away from eccentric furniture and keep it simple, this is the way to go!
Photo: Credit