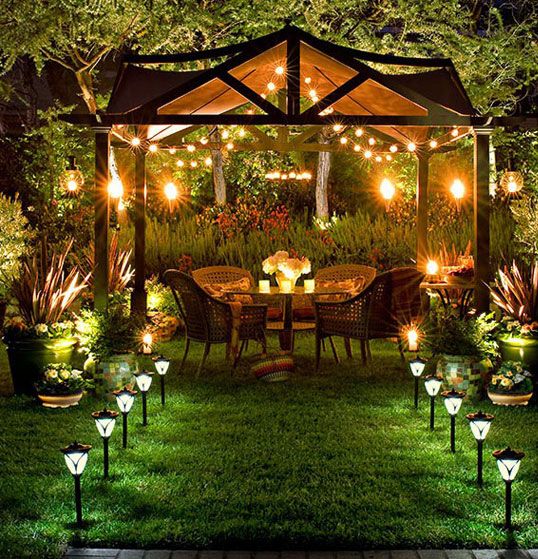 So charming!
Lights leading to a well-lit gazebo situated in an enchanting backyard garden…
It is the perfect setting for a truly romantic night…Sting light, hanging lanterns, candles…so much light…
And plenty of flowers. This spot offers privacy, romance, charm, appeal, and visual interest.
Definitely a dream-come-true space!
Photo: Credit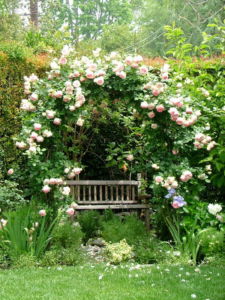 Pure romance!
Generally, arbors infuse style, elegance, and height into any garden.
Have a look at this enchanting secluded garden nook!
A rustic bench situated just below an arbor of climbing pale pink roses… So simple yet so charming and romantic!
This idyllic retreat amidst a sea of flowers is definitely a feast for the senses!
Photo: Credit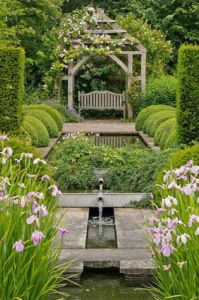 Romantic hideaway!
A bench amongst awe-inspiring greenery and a charming water feature…
Climbing roses complemented by other blooming flowers stand out against the background of the perfectly trimmed boxwood.
This garden offers privacy, tranquility, harmony, romance, visual interest, and appeal. Definitely an enchanting space!
Photo: Credit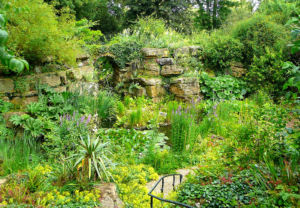 Path leading to a lily pond surrounded by lavish greenery climbing up stone walls…The perfect romantic garden!
Photo: Credit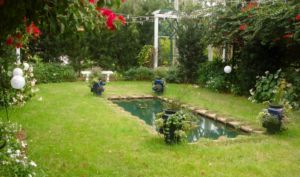 Pond, lush greenery, bench, and appealing lights…pure romantic perfection!
Photo: Credit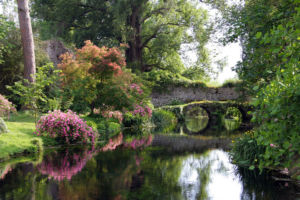 Arched stone bridge mirrors in a calm river creating an idyllic place; blossoming trees, bushes, and flowers complement this incredibly beautiful place!
Photo: Credit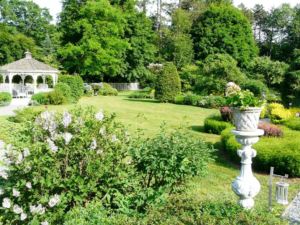 Charming white gazebo situated in an enchanting garden embellished by different décor elements and lights.
Photo: Credit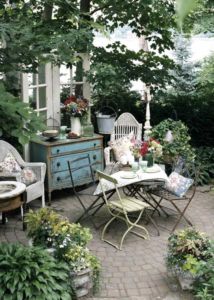 Vintage items add touches of charm to this romantic patio surrounded by lavish greenery.
Photo: Credit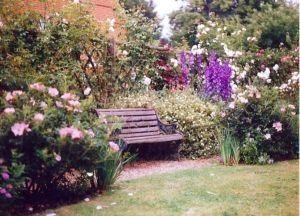 What a charming spot: so many beautiful flowers fill the senses with their color and fragrance!
Photo: Credit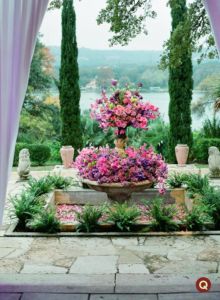 Fascinating flower fountain surrounded by lavish greenery and charming garden décor elements. What a space!
Photo: Credit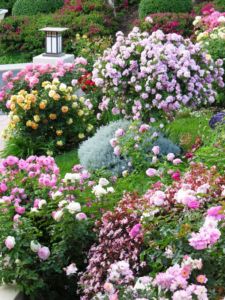 Freeform-planted roses and lavender create a striking color palette in this romantic garden!
Photo: Credit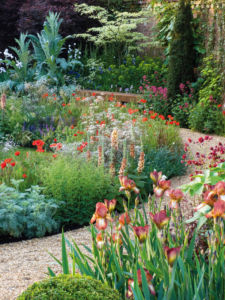 Gravel path leads to a bench surrounded by blossoming flowers…beautiful and romantic!
Photo: Credit