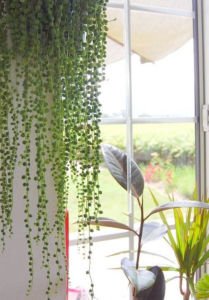 String of Pearls
This beautiful hanging plant is ideal for smaller spaces. It's also one of the easiest to care for indoor houseplants you'll find.
Plants are essential for every home that keeps the emphasis on the bright atmosphere. If you are a fan of plants, the first choice on our list is so easy to take care of! This string of pearls is all about simplicity and beauty.
If you ask me, it is kind of a romantic, gentle plant.
Photo: Credit