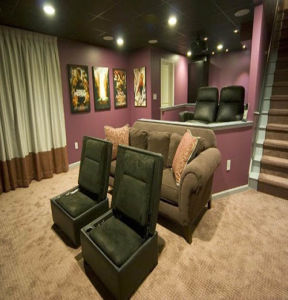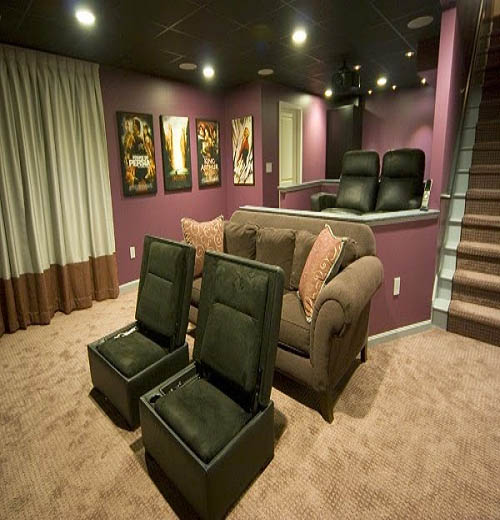 Awesome!
A neglected basement was transformed into an incredible home theater. What a transformation! [pslider]Obviously, a demanding project, but with a wow-worthy result. The space offers functionality, it is elegant and sophisticated.
A poster wall arrangement adds visual interest. What a way to transform a basement into a space where to entertain with family and friends! One of the unique gifts we have is the ability to transform everything into a piece of art. Creativity, therefore, is only there when we are bold enough to express ourselves through shapes, forms, words and artistry.
That overlooked basement space can become a home theater. This particular renovation needs some serious budget, but if you are willing to create something outstanding, then I suppose money won't stop you. All the investment should be well planed. We are full of possibilities when we have the right motives! Start renovating your basement now and don't postpone it any longer.
Photo: Credit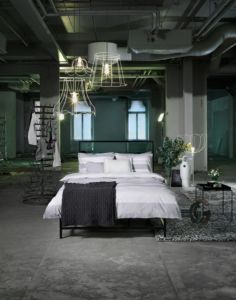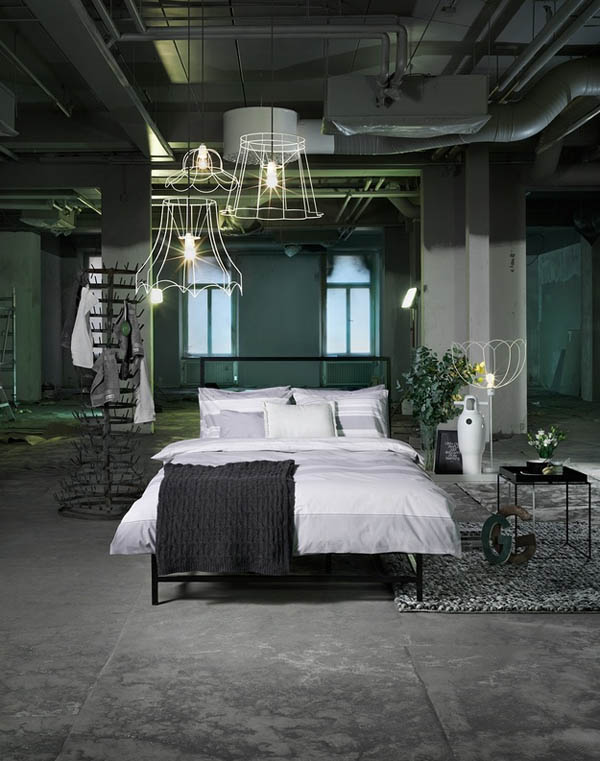 Enchanting!
Magical, ethereal hanging lights complemented by a floor one immediately grab and keep attention in this basement bedroom with a distinctive industrial vibe. An area rug, flowers, and gorgeous bedding soften the look of the space and add extra visual interest and appeal. Definitely a creative transformation, which leaves you spellbound! When I was talking about baldness in the previous example, I meant something like this!
Could you imagine having a second bedroom for guests in your house right inside your basement? Apparently, some of us can, and have done a good job! Fabulous and just a tiny bit eccentric!
Photo: Credit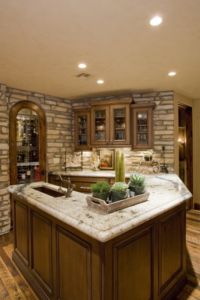 So elegant!
A dark wood island with a granite countertop complemented by cabinets in a similar hue with glass front doors… Adequate lighting adds to the functionality and appeal of the space. Stylish accessories add visual interest. A set of four potted cacti arranged on a tray adds color, extra interest, and personality to the space. This basement bar is so inviting! Remodeling can be a gratifying experience.
This kitchen is an example of creating a space where lighting, brown colors and earthy tones are playing well together. It is a classic and can be used as a kitchen or as a bar in the basement where friends can gather for a memorable time together.
Photo: Credit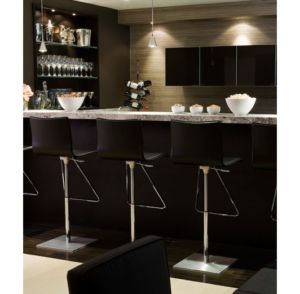 Another idea how to create a basement bar.
This is not the lobby bar of a hotel, believe it or not. However, it easily mimics one! The special part is that it has used the basement space.
It looks like a movie scene where some intriguing action is about to happen. Gorgeous look and a wonderful choice!
Photo: Credit