20. The perfect storage solution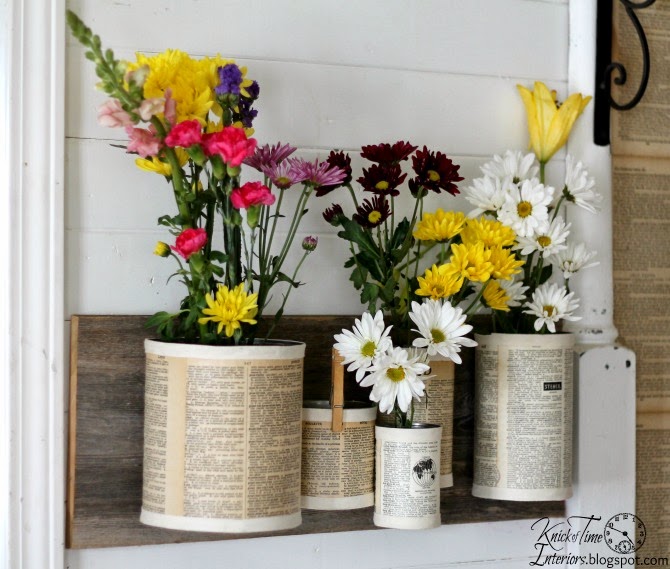 Ever wondered what to do with all these tin cans? Do you throw them away? Wait a moment, there are plenty of ideas to ged rid of them in a creative way.
"Use mod podge to adhere cookbook pages or scrapbook pages onto your cans for a unique look. These storage solutions can be used for the office, kitchen or simply to store some fresh flowers.
Full instructions here: knickoftime.net