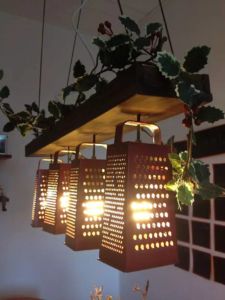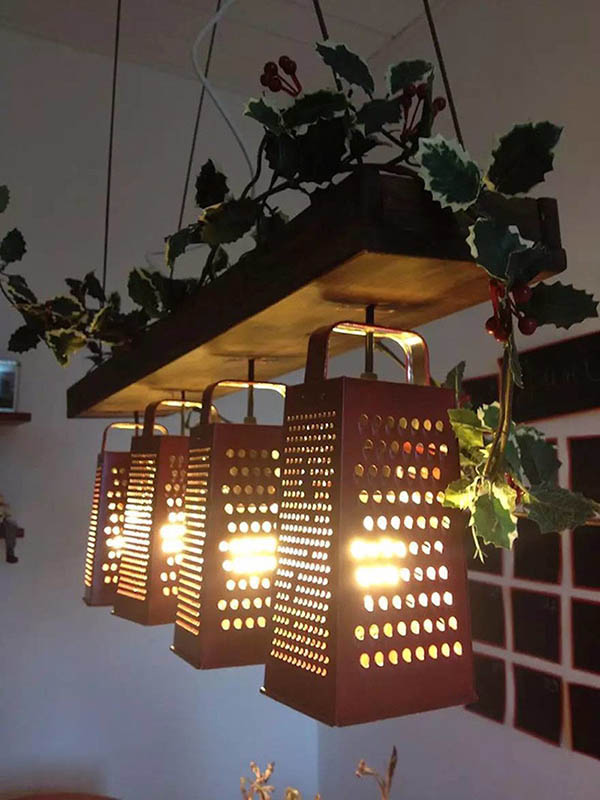 Ever think about dumping your favorite kitchen utensils?
1. Hanging Light Made From Old Cheese Graters Think no more![pslider] Here are those 13 Creative ways to reuse them in a way you'll be really amazed. Take a look at those ideas and let us know if you've got some better.
"Before you throw away that old soup ladle or colander you need to see these creative ways to recycle and reuse common kitchen utensils. Landfills grow larger every single day. The more you reuse old stuff instead of throwing it away the better, not only for your wallet but also for the planet.