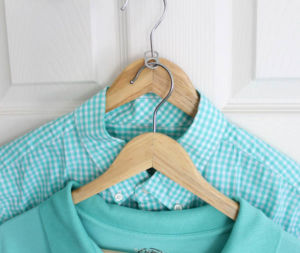 Double Up Your Hangers
Who knew those metal tabs that come on your soda cans could help your closet work twice as hard? Use the tab to hook two hangers together so you only have to hang one from your rod.
Our clothes are with us day after day. Our closets should be changed, upgraded and reevaluated along with our personal, physical and spiritual development.
Cleaning up feels rewarding. Having too many clothes can be daunting, so it's time to free up some space and feel better. Or double the hangers, of course.
Photo: Credit