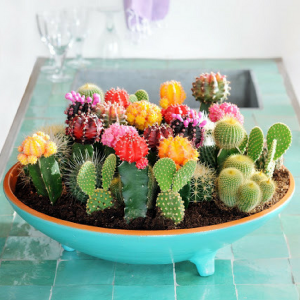 The World's Most-Wanted
Did you ever think about the astonishing popularity of plants like cactuses and succulents? What is this world's fascination with this plant?
If these were celebrities, we would be reading about them probably every day.
Stay with me as I explore and take you on a little journey of the cactus plant.
We will not only look at how to take care of these plants when you are growing them indoors, we will find their characteristics and see if the two of you are a good match.
If you find yourself spontaneous in love with this plant and want to bring more of those homes….
Make a selection of colorful cactuses like these ones and get ready to follow me in my research.
Photo: Credit